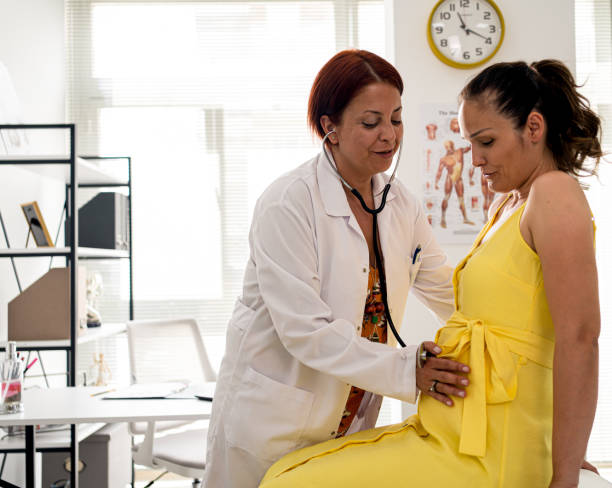 Visiting your PCP yearly may be an automatic appointment for you, but many women skip their yearly gynecology exam. Although equally important, OB/GYN appointments usually go by the wayside. Attending your preventative healthcare appointment with your gynecologist can help establish a baseline for your health, detect health concerns early and renew any medical prescriptions for birth control. Below, let's take a closer look at why attending your yearly gynecologist exam is essential.
1. Renew Prescriptions
Many women have prescriptions, like birth control, that expire yearly. Attending your yearly appointment with your gynecologist will allow you to renew your prescription. You'll have a chance at your appointment to discuss your medications with your doctor and determine if they are right for you. Your annual appointment is perfect for discussing changing prescriptions or birth control methods with your gynecologist.
2. Early Detection
At your appointment, your doctor will screen for common diseases. Your doctor may perform a pap test, breast exam and/or a pelvic exam to ensure you are safe and healthy. Doctors can often treat many different diseases if they can catch them early enough. Identifying potential problems before they become larger can make conditions more manageable with less invasive treatment options.
3. Preventative Care Screening
Although your gynecologist is there to help specifically with women's medical concerns, there's no reason to think they can't contribute to your overall good health. As part of your exam, your doctor will check your blood pressure and weight and listen to your heart and lungs. Going to your annual gynecologist exam will also double as a general preventative health screening.
4. Establish Health Trends
By going to your exam yearly, you'll be able to establish a baseline for your health. Yearly data points tracking your overall health and wellness will help doctors better identify health trends. When you and your doctor know what to expect when you are healthy, it'll be easier to detect when something might be amiss. With a solid health trend, you can identify if you become sick or if an issue arises quickly. Early treatment is the key to long-term health and wellness.
5. Know Your Doctors
One of the best reasons to visit your gynecologist yearly is to learn more about your doctors. Making a point to see your doctor annually helps create a real relationship between yourself and the doctor. The better you know your doctors, the better you'll feel about talking with them and asking potentially uncomfortable questions. Plus, your doctor will better understand you and help prioritize your healthcare, finding medications and routines that work best for you and your lifestyle. Genuine healthcare begins with a solid relationship between the patient and the doctor, and a yearly appointment is a perfect opportunity to get to know your doctors better.
We are proud to offer a wide range of services at the CHWC Women's Health Clinic, which has skilled, personal and professional healthcare providers on staff, ready to serve you. Scheduling your yearly exam is easy and will take less than an hour. Prioritize your whole health, and make your annual appointment today.